Give away and experience
at Eriksgården!
Get updates from us
Be the first to get the latest news and special offers.
Welcome to Eriksgården!
If it's about eating, buying, and picking berries, then all roads lead to Eriksgården!
Experience our berry buffet!
Can there be anything better than locally-grown berries in the summer? At our berry buffet, you can enjoy fresh berries with lots of delicious accompaniments.

Explore the berry buffet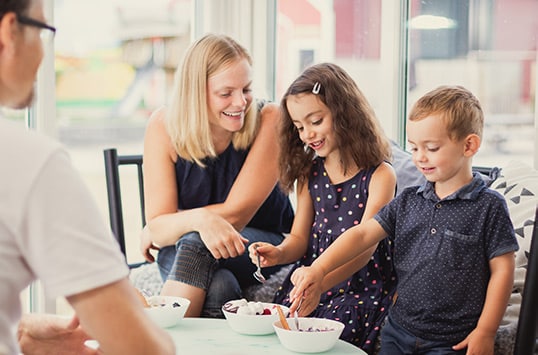 Follow Eriksgården on Facebook!
Due to covid-19

We will mark the distance to be kept between customers and ask you to respect this. You will notice that the tables are more spread out and seating smaller groups, please do not move the tables. There will be more outdoor seating options available. If possible, please avoid paying by cash. We are open every day between 9:00-18:00 to optimise visitor flow.
Berry buffet
We will limit the number of guests inside the berry buffet with the help of staff, we urge all our customers to use disinfectant before and after visiting the berry buffet. We will expand hygiene routines such as cutlery change and disinfecting handles. We advise children to, as far as possible, remain at the table or at the playground while the adults are serving themselves at the berry buffet. During the season, we will change the restrictions as needed to ensure your and the staff's well-being.

If you have any symptoms, please stay at home!

If you feel anxious about anything, contact the staff.

Welcome to Eriksgården!
Ok